Meetings in Coconut Grove
Our Venues
Flexible floor plans across 8,500 square feet of event space offer a versatile array of options for conferences, seminars, exhibitions, banquets, cocktail parties, and more. 
Magnolia Ballroom

Max Capacity 300 | Sp. Ft 3326
Vaulted ceilings and rich wood details make our main ballroom a center point for memorable celebrations and events.

The Terrace

Max Capacity 350 | Sp. Ft 2607
Sunlight dances across this outdoor terrace ideal for intimate receptions, cocktail hours, ceremonies, and more.

Lamina

Max Capacity 180 | Sp. Ft 2000
Warm, inviting, one-of-a-kind sunlit space for unforgettable receptions, brand launches, or intimate experiences.

Sombra

Max Capacity 14 | Sp. Ft 434
Perfect for small groups, a contemporary, warm, and comfortable meeting space courtyard-adjacent with natural light.

Grotto

Max Capacity 100 | Sp. Ft 969
Classic, secluded, and focused, guests use its beautiful, lush foyer for breaks, garden connection, and catered cuisine.
Group Packages
Offering comprehensive A/V services, furniture and linen rentals, and creative catering from Miami changemakers Lost Boy & Co. bring together everything you need for a successful event.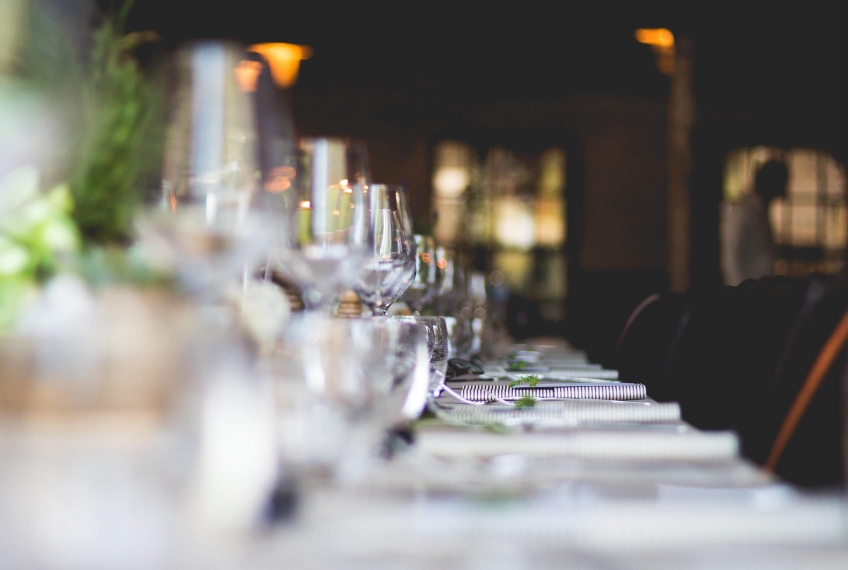 Catering Selections
Modern and Sonoran-influenced menus bring a fresh take to catering options at Mayfair House for breakfast, lunch, dinner, and all those breaks in between.